Idea Records - XTC's Official Site

Lot's of things to buy here - autographed XTC CD's are available now - instrumental versions of Apple Venus 1 & Wasp Star are coming soon - shirts and pullovers - Andy's scrapbook images - perhaps even some video collections (if all can be worked out with Virgin)

Buy directly from the artist!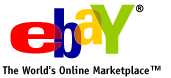 A great place to pick up some XTCollectables...

Catherine Vanaria Photography

Catherine Vanaria has some amazing live images of the band for sale at very affordable prices. Optimism's Flames' Gallery (in Our History Bends section) - has a dozen examples. The list of all known gigs (in My Bird Performed section) - will soon have links to Catherine's contact sheets - showing all the images you can choose from. I urge you to contact her - and buy some photos for yourself.

The best live XTC shots I've seen!